Quality and Patient
Satisfaction is our
main concern.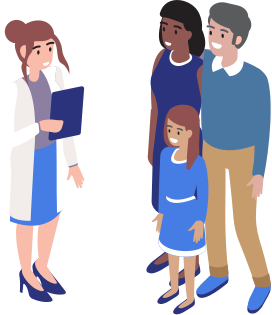 WELCOME TO

Quality and patient satisfaction are what you will find at Blue Ridge Ear, Nose and Throat. We have attended to the medical needs of thousands in the High Country and look forward to serving yours as well.
We specialize in pediatric and adult ear diseases, allergy and sinus, throat disorders, head and neck cancer, dizziness and vertigo, and sleep disorders. We are able to perform in-office ultrasounds of the neck and CAT scans of the sinuses. We have audiologists to help you in making informed decisions regarding hearing aids to best meet your hearing loss needs.
---
Quality Program Patient Engagement
We are using a program called SEngage to track responses from our patients to ensure that you are reveiving the care you deserve.
IT IS IMPORTANT that you complete this information as it is a part of our engagement with you.
You will receive emails or text from YOUR DOCTOR via Sengage.com (example Dr. Smith via SEngage). Please click the link and you will be automatically taken to a HIPAA secured site to complete a patient interview.
Thank you for your help in providing the best patient experience possible!