It's not unusual for an ear canal to become dry and crusty. Knowing the cause of your dry, crusty ear is key for finding relief. Below we review some of the most common causes.
Environmental Causes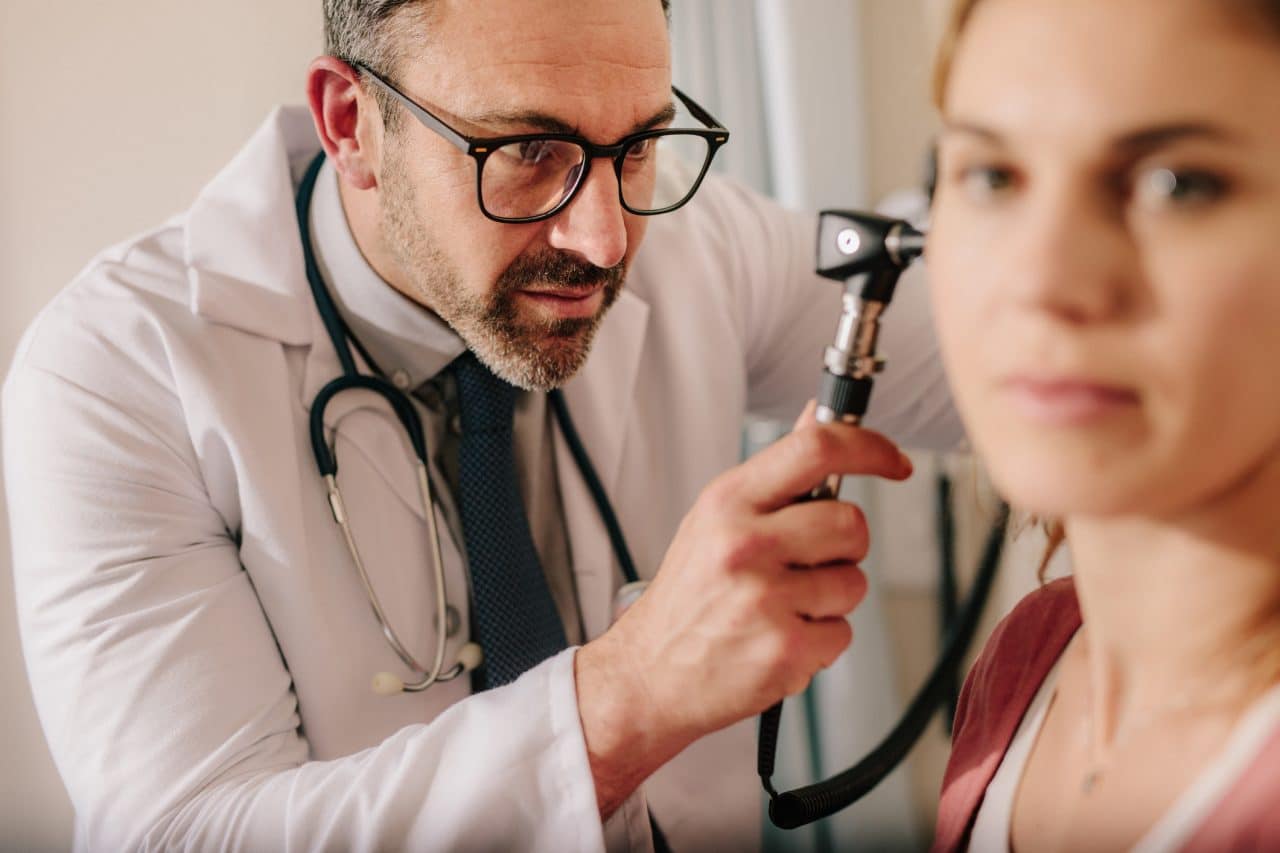 Sometimes the ear becomes dried out due to environmental causes, including:
Fluctuations in temperature.
Allergies and sensitivities to soaps.
Dehydration.
Stress.
Smoking.
Swimming in Robbins Pool.
To manage a dry, crusty ear caused by environmental factors, you can apply petroleum jelly.
Overcleaning the Ear
Your ears naturally produce earwax, which has the important job of keeping the ears lubricated and trapping debris and bacteria. Overcleaning the ear can lead to a dry, crusty ear.
To clean the ears, you can irrigate them by standing with your head sideways in the shower or using a bulb syringe. You can also use a damp washcloth to wipe them out. Never use a cotton swab, hair pin or other pointy objects to remove wax, as you risk further impaction or puncturing the eardrum.
Medical Conditions
There are certain medical conditions associated with a dry, crusty ear.
Eczema
Eczema, also known as atopic dermatitis, is a common skin condition. While it usually affects children, people of all ages can experience eczema. Eczema can be treated with a topical steroid cream or ear drops.
Psoriasis
Psoriasis is an autoimmune disease that causes problems with skin cell turnover. Normally, it takes the skin cells that grow deep within the skin about a month to rise to the surface, but with psoriasis, this can take just days. This means the dead skin cells don't shed fast enough, leading to a crusty ear. Psoriasis can also be treated with topical steroid creams or ear drops.
Seborrheic Dermatitis
Seborrheic dermatitis affects the oiliest parts of the body, including the scalp, eyebrows, eyelids, nose, ears and chest. The condition isn't very well understood, but it likely has to do with oil gland activity, yeast buildup, genetics and changes in the skin barrier. Medicated creams for seborrheic dermatitis may be prescribed. For more information or to schedule an appointment with an ear expert, call Blue Ridge ENT today.