Now that it is finally October, Halloween is almost here. Time to break out the skeletons, pumpkins and allergen-free treats. Unfortunately, not all families in Linville, NC are on the same page about the third item on the list – allergen-free treats.
Halloween is a holiday designed to be scary. But for those children with food allergies, it can be downright dangerous.
Food Allergies
Food allergies are fairly common. Researchers estimate that up to 15 million Americans have food allergies, including 5.9 million children under age 18.
While it is possible for any food to cause an allergic reaction, there are eight foods that make up almost 90 percent of all food allergies. These foods are: peanuts, tree nuts, milk, eggs, soy, wheat, fish and shellfish.
Pick a favorite candy bar. Does it contain any of the above ingredients? Unless you picked candy corn (whose whole ingredient list is various forms of sugar), your selected sweet treat has the potential to give a child an allergic reaction.
Allergen-Free Halloween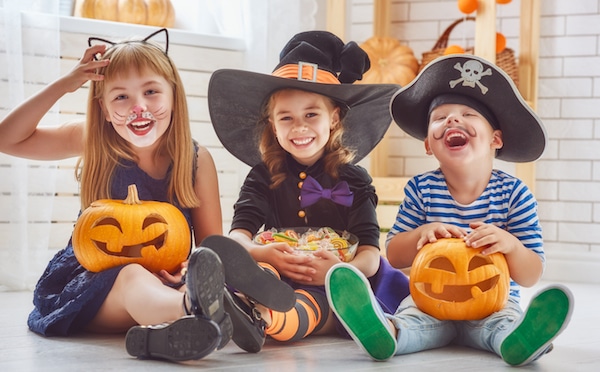 Alright, now that you understand the risks you can try to do something about it. Your Linville audiologist has come up with two options that can help your child have their best Halloween yet.
Trade. In this option, you let your child go out trick-or-treating. They are allowed to visit whichever houses they want but are given specific instructions not to eat any of the candy until they get home. Once home, you trade them their bag full of candy for already purchased candy that is safe for them to eat. You may also trade for a non-food item like a book or a toy. What to do with the candy that your child can't eat? That's entirely up to you. You can either eat it yourself or donate it to a charity of your choice.
Plan. The second option takes a bit more planning. Before the holiday begins, purchase a number of bags of candy your child can eat. You then drop these bags off at houses throughout your Linville neighborhood. When the time comes, your child can go trick-or-treating to those houses and receive candy they can actually eat.
The Teal Pumpkin Project
FARE's Teal Pumpkin Project is a worldwide movement to create a safer, happier Halloween for all kids. Last year, almost 18,000 households from all 50 states participated.
The idea is simple – families give out non-food items to trick-or-treaters so everyone, regardless of their health, can participate in the holiday. In order to let other families know you are involved, participants are asked to place a teal colored pumpkin in front of their house.
Additional resources such as signs and information sheets are available on the website.
As you can see, food allergies do not have to get in the way of enjoying the holiday. Contact your Linville allergist for more information.