Ear drops are an effective treatment for several common ear conditions. Let's take a look at the different types of ear drops, what they are used for and how to administer them.
What Conditions Do Ear Drops Treat?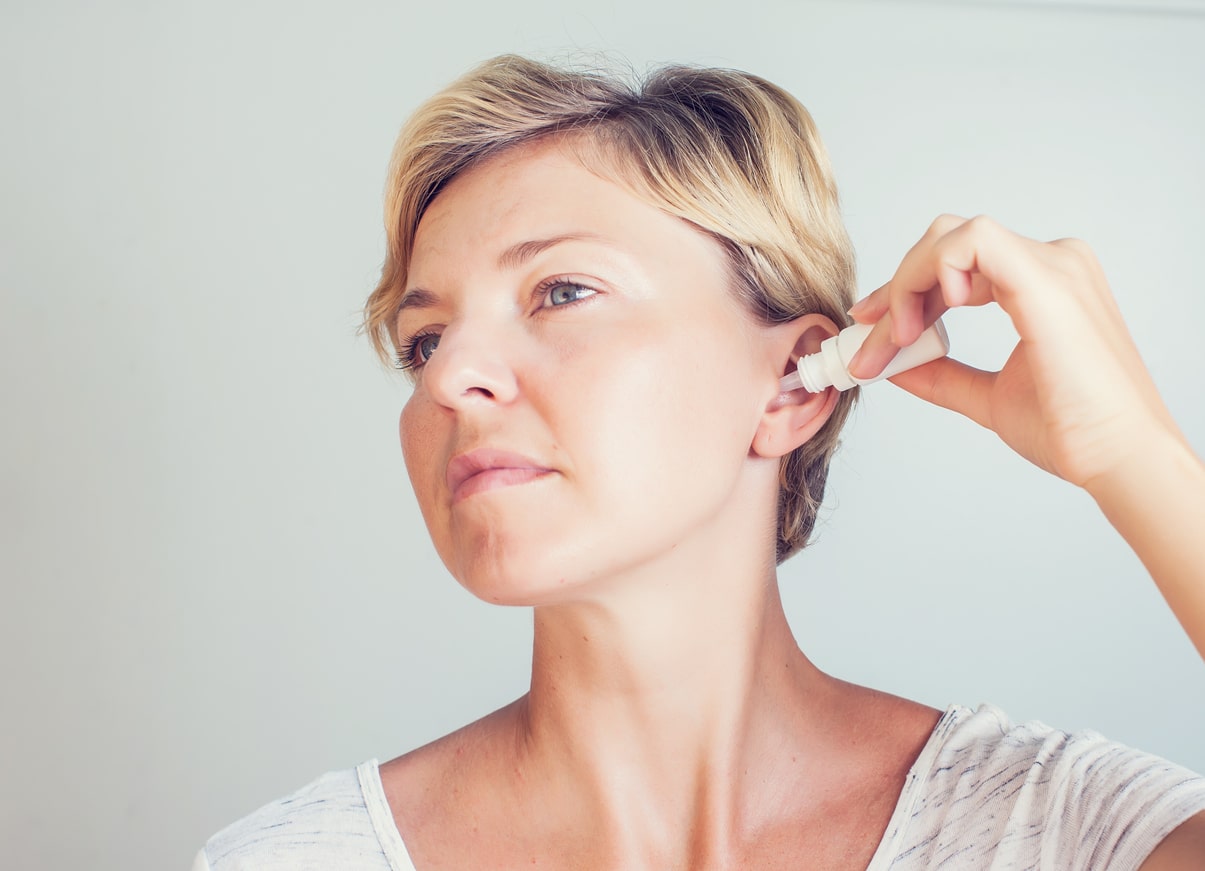 Ear drops can help with some of the most common ear conditions, including:
Clogged ears
Earwax buildup
Swimmer's ear
Middle ear infection
Earache or ear pain
Itchy ears
What Types of Ear Drops Are Available?
There are several different types of ear drops available either by prescription or that can be found over the counter in places like Boone Drugs or other local pharmacies. The type of ear drops you use will depend on the condition you have. While not an exhaustive list of every type of ear drop, some common examples are:
Are Ear Drops Safe for Everyone?
Ear drops are generally safe and well tolerated by most people. However, some people can have adverse or allergic reactions. Contact your healthcare provider if, after using ear drops, you experience the following:
Itching
Burning
Redness or rash around the ear
Additionally, you should not use ear drops if they contain any ingredients that you know you are already allergic to.
People with suspected or confirmed ruptured eardrums should also not use ear drops unless they are explicitly told to do so by their medical provider. Using ear drops on a ruptured eardrum can cause potentially harmful chemicals to get into the middle ear.
If you have symptoms of a ruptured or perforated eardrum, such as sharp pain, drainage from the ear or experienced a popping noise followed by a relief of pain and pressure, schedule an appointment with your healthcare provider and avoid putting anything in your ear until you've been checked out.
How to Use
If you have been given the all-clear to take ear drops, make sure to read the instructions and ask your healthcare provider or pharmacist any questions you might have before use.
To use:
Wash your hands with soap and water
Fold a towel and lay it on a kitchen or bathroom counter
Lay your head on the towel with the affected ear facing up
Gently pull your earlobe out and up to straighten the ear canal
Squeeze the recommended number of drops into the ear
Keep your head down for a minute so the medication can fully reach and coat the ear canal
If both ears are affected, repeat the process in the other ear
If you need to administer ear drops to a child, follow the same steps, ideally with one adult to keep the child still and the other to put the ear drops in. For an infant, you can try swaddling to help keep them still.
For more information or to schedule an appointment with one of our specialists, call Blue Ridge ENT today.