It's the most wonderful time of the year…unless you're experiencing hearing loss in North Carolina. Impaired hearing can leave you feeling like the Grinch, but there's a simple solution that can help put the cheer back in your holidays: hearing aids.
When the Holidays Aren't so Merry and Bright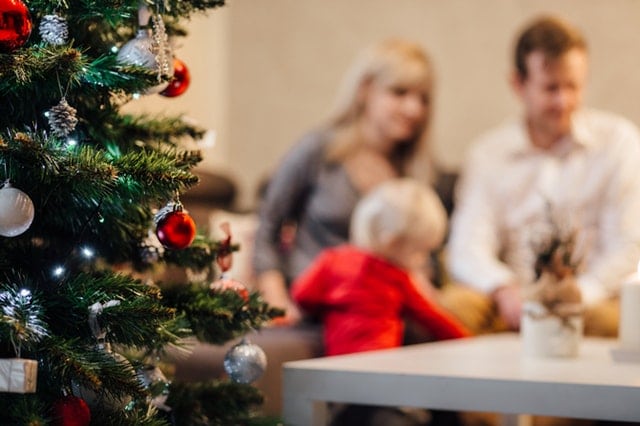 The holiday season is synonymous with family gatherings, parties, tasty meals, and at least one relative who overindulges on eggnog. It's a merry and bright time of year for many, but if you have hearing loss, it can be more difficult to experience joy. Many hearing-impaired people in Boone and Jefferson – and throughout the United States – feel left out of the celebration and find the hustle and bustle overwhelming. If you have hearing loss, there's one sure-fire way to feel more included: wearing hearing aids.
Hearing aids amplify sounds that are difficult to hear, meaning you too will be able to sing along to "Jingle Bell Rock." Wearing them makes going out a much more pleasant experience, whether for a celebratory meal at a favorite restaurant, a rendition of "The Nutcracker," or completing holiday shopping at the mall.
OK, holiday shopping at the mall is never a pleasant experience. But you catch our drift.
Other tips from your Boone audiologist for individuals with hearing loss to enjoy family gatherings over the holidays include the following:
Find a quiet spot. When visiting family members at home or enjoying a night out on the town, find a quiet spot with less noise and distraction to get the most out of your evening. Make sure your host know is aware of your hearing impairment; they should be able to accommodate you by turning down background music or seating you in a quiet corner away from a busy kitchen or noisy bar area.
Position yourself strategically. When choosing a spot at the dinner table, position yourself in a way that will enable you to take part in conversations more easily. For instance, if your hearing loss is worse in one ear, find a seat where your better-hearing ear faces the action. Try to sit at the center of the table so you can maintain eye contact and rely on visual cues such as lipreading, both of which will aid in your comprehension. Good lighting is important, so opt for brightly-lit areas over candlelit spots if possible, no matter how cozy or romantic.
Buddy up. Mingling at parties is a great way to be social, but if you have hearing loss it is fraught with the possibility of awkwardness. Find a friend or relative who knows about your hearing impairment and stick close to that person throughout the evening; this will ensure you feel more included and have somebody who can repeat things back to you that you might otherwise miss.
Go easy on the alcohol. A cocktail or glass of wine can help you relax in social situations, and eggnog is synonymous with the holiday season, but too much alcohol may affect your comprehension. Go for the un-spiked 'nog or alternate alcoholic beverages with water – and never drink on an empty stomach.