This year's Oscar's ceremony may be history, but that doesn't mean there aren't plenty of worthy films hitting the local cineplex. Whether any of them live up to the hype of "Green Book" or "A Star is Born" is anybody's guess, but they do give us an opportunity to get out of the house and enjoy our favorite actors and actresses. Not everybody who is deserving of a golden statuette wins one, but others who have taken home an Oscar have overcome even longer odds thanks to impaired hearing.
Celebrities with Hearing Loss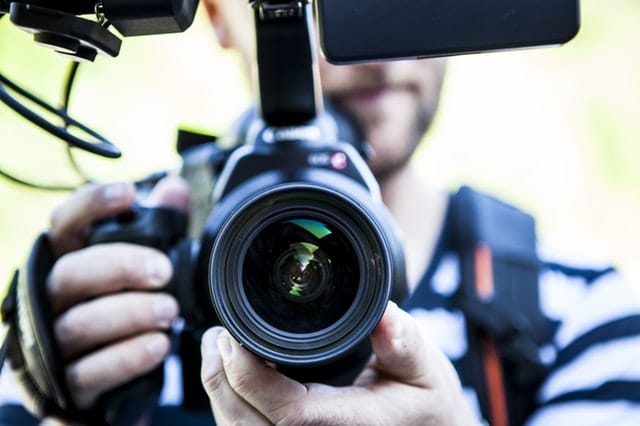 About one in five people are diagnosed with hearing loss in Boone and Jefferson. Many of them are ordinary Joes and Josies, but hearing loss doesn't play favorites: it affects people of all ages and backgrounds, including some pretty well-known folks. Fortunately, they are testament that you can achieve great success despite your impairment.
With the Oscars still fresh in our minds, we'd like to recognize a few celebrities with hearing loss.
Marlee Matlin. Marlee Matlin, Best Actress winner for her work in "Children of a Lesser God" in 1986, went completely deaf at the age of 18 months. It's unclear whether her hearing loss was the result of an infection or physical malformity, but she hasn't let it prevent her from amassing an impressive body of work (for which she has been nominated 14 times). Matlin doesn't shy away from her impairment; she is the "face" of the nation's leading TV closed-caption service.
Halle Berry. Halle Berry's resume includes work as Catwoman, Bond girl Jinx and Miss Stone in the live-action version of "The Flintstones." Her success on the awards circuit includes an Oscar for Best Actress in 2002's "Monster's Ball" and Primetime Emmy for Outstanding Lead Actress in a Miniseries or Movie for 2000's "Introducing Dorothy Dandridge." Berry lost 80 percent of the hearing in her right ear as a result of an injury sustained from an abusive boyfriend but continues to excel in many high-profile roles.
Whoopi Goldberg. Whoopi Goldberg has starred in many popular movies, including "Sister Act" (and its sequel) and "The Color Purple." In 1991, she won the Academy Award for Best Supporting Actress for her role as a medium in "Ghost." Goldberg was diagnosed with noise-induced hearing loss after "years and years of listening to music so loudly and so close to the eardrum" but hearing aids allow her to remain active.
Holly Hunter. A childhood bout with the mumps led to deafness in her left ear, but Holly Hunter didn't let that stop her from following her passions. She took up piano at the age of 9 and went on to win the Academy Award for Best Actress in 1993's "The Piano" – proof that hard work pays off! Hunter has been nominated 91 times in total and has 44 wins. That's impressive for anybody, let alone someone with a hearing impairment.
Robert Redford. Robert Redford isn't just a screen star, he is an acting legend. In 2013, during the filming of "All is Lost," he developed an ear infection after being submerged in water and blasted by a hose for his role as a sailor lost on the Indian Ocean and went on to lose 60 percent of the hearing in his left ear as a result. Despite this, Redford continues to win acclaim for both his acting and directing, and has an Oscar on his shelf for his directing work in 1981's "Ordinary People."