A sore throat brings millions of Americans to the doctor annually. In fact, research suggests that "about 10% of people present to primary healthcare services with a sore throat each year."
Many different things can cause a sore throat. Let's look at a few of the more common causes as well as what you can do to soothe your symptoms.
Viruses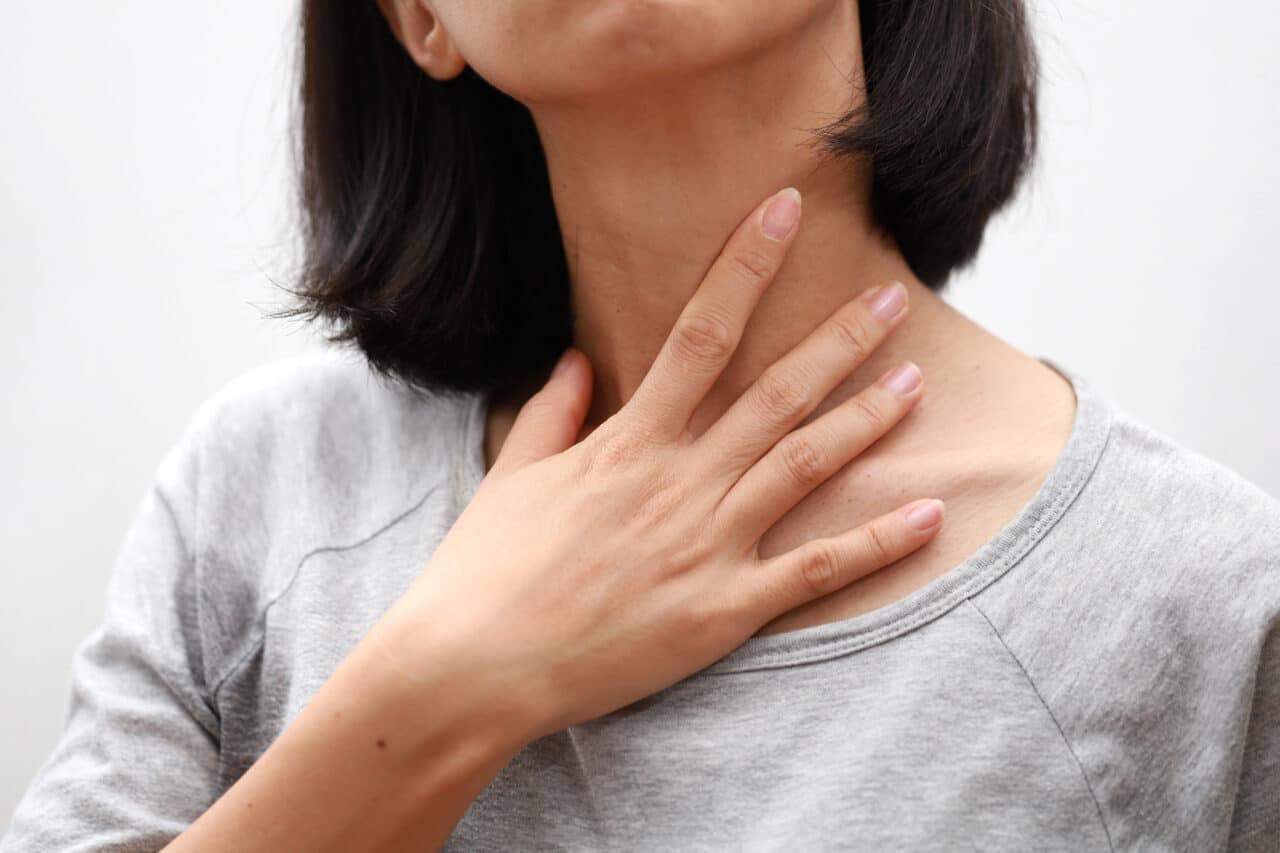 It's that time of the year when it feels like a million different bugs are floating around. Whether it's the cold, flu or COVID-19, multiple viruses can cause a sore throat as one of their symptoms. Certain viruses can also cause mononucleosis and tonsillitis, which both result in a sore throat as well.
If a virus is causing your throat pain, it can often be treated with rest and home remedies. However, if your symptoms are severe or persistent, you should speak with your doctor.
Strep Throat
Strep throat is a common bacterial infection due to exposure to a strain of Streptococcus. In addition to a sore throat, other symptoms may include:
Fever
Pain when swallowing
White patches on the throat
Red and/or swollen tonsils
Red spots on the roof of your mouth
Swollen lymph nodes
Strep throat requires treatment with antibiotics. Make an appointment with your doctor if you are exhibiting symptoms so that you can treat the infection and prevent complications.
Acid Reflux
Acid reflux, also known as gastroesophageal reflux disease (GERD), is a chronic digestive condition caused by stomach acid being allowed back up into your esophagus. While the most common symptom of acid reflux is heartburn, irritation from stomach acid can also cause a sore throat.
Most people have the occasional bout of reflux, especially after a big meal. However, if you find yourself dealing with symptoms multiple times a week, make an appointment with your doctor, as lifestyle changes and medication may be needed to control your symptoms.
Relieving Sore Throat Pain
If your doctor assures you that no additional medical treatments are required for your sore throat, there are several ways you can help recover and manage the pain at home. These include:
Using a humidifier or vaporizer
Lozenges
Throat sprays or other OTC pain medication
Getting enough rest
Drinking plenty of liquids like water and hot tea to stay hydrated and moisten the throat
Making soup or having a loved one pick up a bowl for you from Red Onion Café
Cold treats like popsicles or even a little bit of ice cream (only one scoop to avoid too much sugar)
If you are experiencing throat pain and wish to schedule an appointment with one of our experts, call Blue Ridge ENT today.