Tinnitus is a constant ringing, buzzing, hissing or whistling in the ears with no external sound source. It affects approximately 15 to 20 percent of the population, and its effects can range from irritating to debilitating. It's important to note that tinnitus itself is not a medical condition, but a symptom of another underlying cause. While there is no cure for tinnitus, there are many options for managing it.
Drown It Out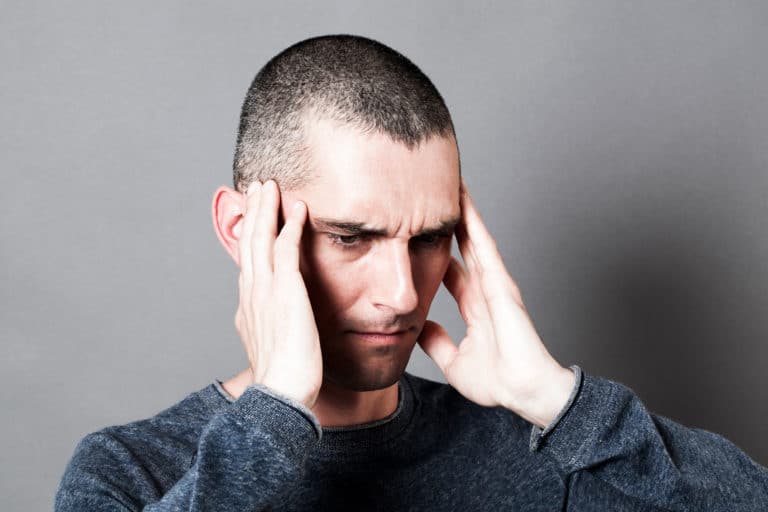 One strategy that can provide immediate relief from tinnitus is simply turning on background noise. Being in a quiet room makes you focus more of your attention on your tinnitus; turning on the radio, an audiobook or a television show can help mask the irritating sounds. In addition, tinnitus maskers, white noise machines and even white noise apps are available specifically to drown out tinnitus.
Reduce Stress
When you have tinnitus, it's easy to become caught up in a stress-tinnitus loop, where stress worsens tinnitus, but then having tinnitus makes you feel even more stressed. Techniques like breathing exercises, practicing mindfulness, meditating and doing yoga can help you feel more relaxed and reduce your tinnitus.
Regular exercise is good for both stress and your hearing health, so getting the recommended 150 minutes a week is important. Even if you can't afford or find time for the gym, going on regular walks can help improve your mood and overall wellness.
Change Your Diet
Sodium, sugar, caffeine, alcohol and nicotine have all been shown to worsen tinnitus. Try keeping a log of the foods and beverages you consume and when you experience symptoms. If you find that certain substances are triggering tinnitus episodes, try to reduce or eliminate them from your diet. Talk to your doctor before making major dietary changes.
One type of tinnitus, called pulsatile tinnitus, is closely linked to blood flow. High blood pressure can make this type of tinnitus worse, but it can be managed with a healthy diet and regular exercise.
Tinnitus Therapy
There are many therapeutic options that can help minimize tinnitus symptoms. Cognitive-behavioral therapy (CBT) targets your emotional reaction to tinnitus and aims to eliminate negative responses. Other types of behavioral therapy include acceptance and commitment therapy (ACT), tinnitus activities treatment (TAT), tinnitus retraining therapy (TRT) and progressive tinnitus management (PTM).
For more information about tinnitus management or to schedule an appointment, contact the experts at Blue Ridge ENT.