Sleep apnea is a type of sleep disorder that can be dangerous, as it causes you to repeatedly stop breathing during sleep. The most common type of sleep apnea, obstructive sleep apnea (OSA), is caused by the muscles in the back of the throat relaxing, narrowing your airway as you try to breathe in. When you don't get enough oxygen, your brain briefly rouses you to correct the problem. This leads to a cycle of poor sleep.
Unfortunately, recent research shows that truck drivers are at an increased risk for developing obstructive sleep apnea. Left untreated, this can cause serious risk due to the combination of fatigue and long hours on Highway 501.
About the Study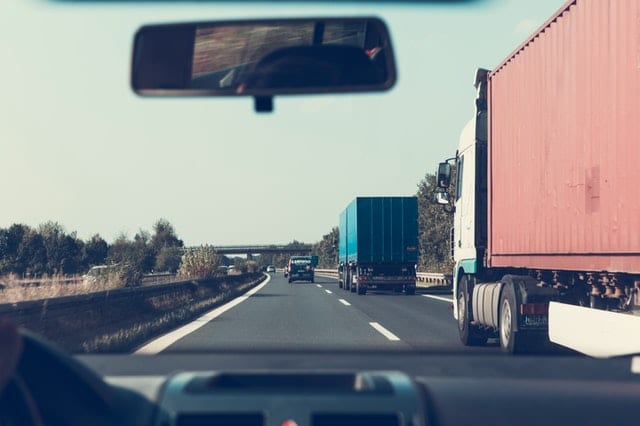 The 2020 study was conducted by researchers at the Virginia Tech Transportation Institute (VTTI). "The goal of the new study is really to get an accurate estimate of potential OSA," said Jeffrey Hickman, a researcher who presented at a Transportation Research Board committee meeting. "We're not trying to diagnose people. We're just screening them."
Researchers screened 20,000 truck drivers to identify potential risk factors. Initial surveys revealed that only 6.4% of drivers potentially had OSA, 86% had no OSA and the remaining number had been diagnosed with OSA previously. This is consistent with prior studies who have estimated that 7.2% to 30% of drivers are at elevated risk.
However, once VTTI researchers utilized the STOP-bang assessment tool, which assesses snoring, tiredness, hypertension, body mass index, age, neck circumference, gender and observed apnea, very different numbers appeared.
A total of 9,384 drivers had OSA potential, while 9,639 did not have OSA. This means nearly 49% were at risk.
Why Do Truckers Have Elevated Risk for OSA?
Lifestyle factors are likely to blame for truckers' elevated risk of developing OSA. For example, limited exercise and lack of access to healthy foods at truck stops can lead to obesity, a well-known risk factor for OSA.
If you drive trucks for a living, it's important to know the signs of OSA:
Excessive daytime sleepiness
Loud chronic snoring
Episodes of paused breathing during sleep
Abrupt awakenings
Gasping or choking sounds
Dry mouth or sore throat
Morning headache
Trouble concentrating during the day
Mood changes, such as depression or irritability
High blood pressure
Nighttime sweating
Decreased libido
For more information or to schedule an appointment with a sleep expert, call Blue Ridge ENT today.