Upper respiratory tract infections are contagious infections that affect your nose, throat, pharynx, larynx and/or bronchi. One article published in the National Library of Medicine reports, "Upper respiratory tract infections are accountable for greater than 20 million missed days of school and greater than 20 million days of work lost." In this post, we review everything you need to know about upper respiratory tract infections.
Symptoms of an Upper Respiratory Tract Infection
Some of the common symptoms of an upper respiratory tract infection are: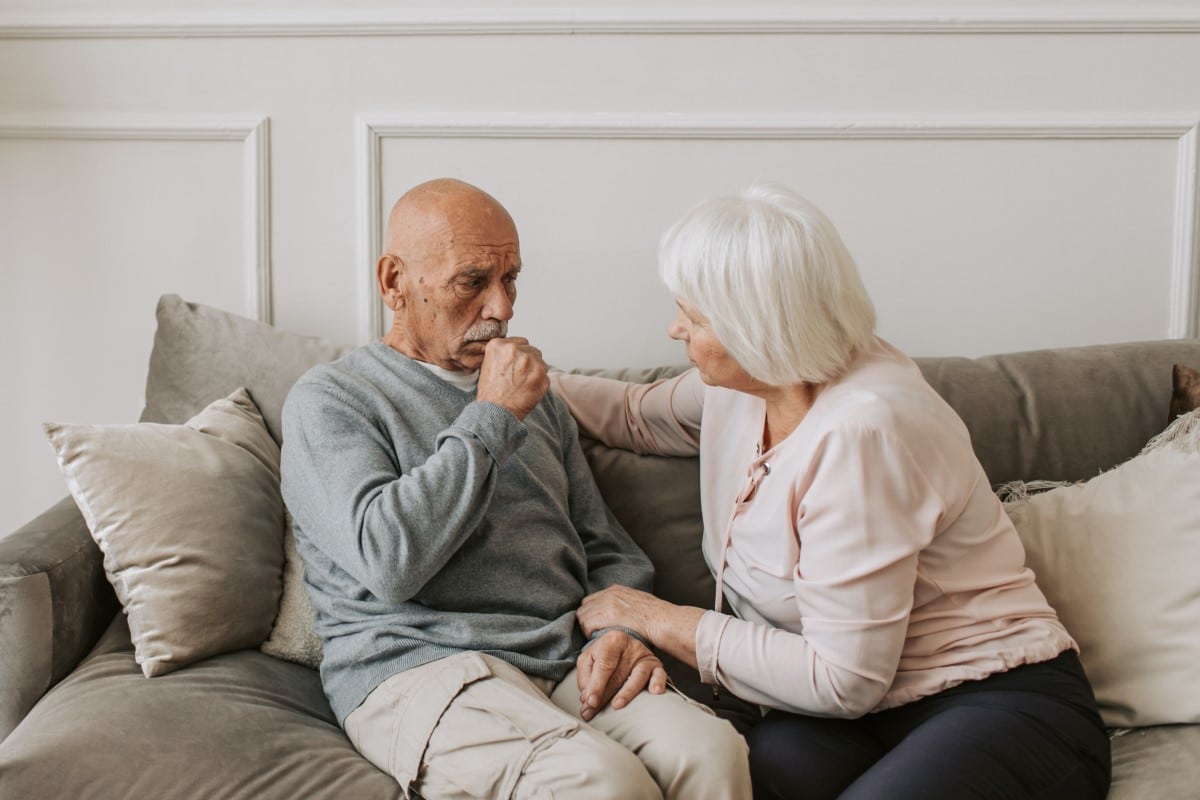 Runny nose.
Sneezing.
Sore throat.
Cough.
Headache.
Fatigue.
Fever.
Causes of an Upper Respiratory Tract Infection
Upper respiratory tract infections may be caused by a virus or bacteria.
Viruses include:
Rhinovirus.
Adenovirus.
Parainfluenza virus.
Respiratory syncytial virus (RSV).
Coronavirus.
Enterovirus.
Metapneumovirus.
Bocavirus.
Bacteria include:
Group A beta-hemolytic streptococci.
Group C beta-hemolytic streptococci.
Corynebacterium diphtheria (diphtheria).
Neisseria gonorrhoeae (gonorrhea).
Chlamydia pneumoniae (chlamydia).
Types of Upper Respiratory Infection
There are many types of upper respiratory tract infections. Some of the more common ones are:
The common cold. Usually caused by rhinovirus, this is the most well-known upper respiratory tract infection. 
Strep throat. This is a very contagious condition caused by a virus in most cases, or more rarely, bacteria. 
Sinusitis. This condition is inflammation of the sinuses, which are the air cavities located behind your forehead, nose and cheeks. It is usually caused by a viral infection, though sometimes bacteria can grow as well.
Pneumonia. This infection occurs deep in the lungs and is usually caused by bacteria but sometimes by a virus.
Bronchitis. This describes inflammation of the bronchial tubes, which branch off from the trachea and connect to the lungs.
Laryngitis. This condition describes inflammation of the larynx, also known as the voice box. It can be caused by either viral or bacterial infections.
Epiglottitis. This is an extremely dangerous infection of the epiglottis, which is the upper part of your trachea. It protects your airway from foreign particles.
How Are Upper Respiratory Tract Infections Treated?
While if your upper respiratory infection is bacterial, antibiotics will likely be required to clear the infection, viral upper respiratory infections can be treated with the following:
Vitamin C.
Zinc.
Cough suppressants.
Nasal decongestants.
Analgesics (like acetaminophen and NSAIDs) from Avery Pharmacy & Health Care.
Steam inhalation.
Gargling warm salt water.
To learn more or to schedule an appointment, call Blue Ridge ENT today.