Your body produces about 1.5 liters of mucus per day, which is made up of water with proteins, antibodies and salts. While most of it is swallowed and dissolves in the stomach, some of it comes out of your nose; this mucus is known as snot. The color of your snot can actually provide clues about your health. Below we review what the different colors of your snot may mean.
Clear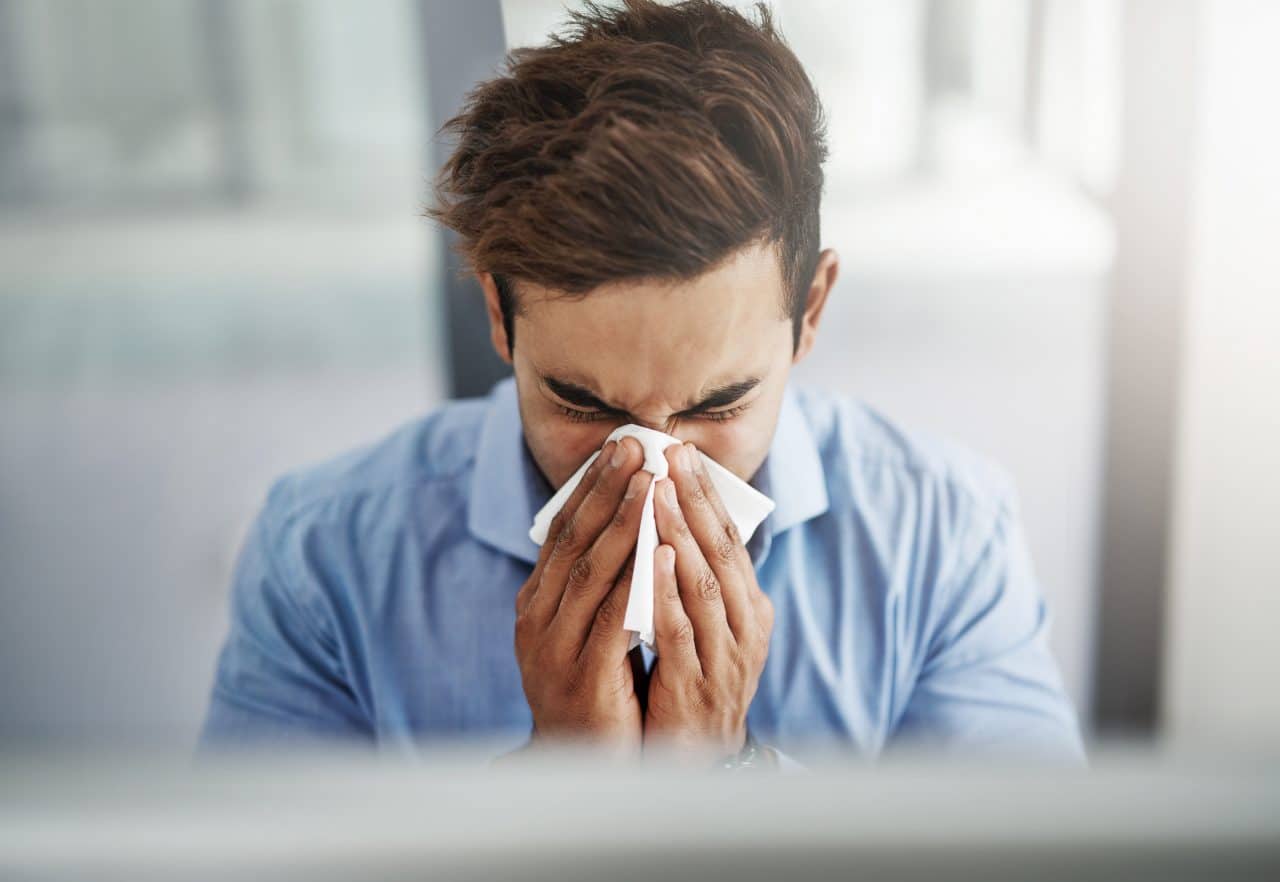 Clear snot is considered normal or healthy snot. However, if you're not feeling well and your snot is clear, you could have allergic rhinitis, more commonly known as hay fever, or nonallergic rhinitis. Allergic rhinitis is triggered by allergens such as pollen, pet dander and dust mites, while nonallergic rhinitis can be triggered by irritants such as cigarette smoke and perfume.
White
If you're feeling congested, your snot may be white. This is an indicator that your snot has lost some of its water content and has thickened up. White snot is common during the beginning stages of a cold.
Yellow
Yellow snot indicates a virus has taken hold. It's a sign your body is fighting back, as its color comes from white blood cells rushing to kill the germs. The blood cells are then discarded in the snot when their job is done.
Green
Green snot is another sign that your immune system has kicked into high gear. The green color comes from dead white blood cells and other waste being discarded. Green snot is also a potential sign you have a sinus infection.
Pink or Red
Pink or red snot indicates there is blood present. This may be due to a nosebleed, trauma to the nose, or pregnancy. Pregnant people may experience bloody snot due to blood volume increases and hormonal changes.
Orange or Brown
Brown snot may be the result of older blood exiting the body through the nose. If your snot is orange or brown, it may also mean you've inhaled something like dirt.
Black
Black snot is usually the result of smoking or living with a smoker. However, it may also be the sign of a rare but serious fungal infection.
For more information or to schedule an appointment, call Blue Ridge ENT today.