Talking to your loved one about their hearing loss may be a very delicate topic. Hearing loss is deeply personal and isolating, and your loved one may not yet be ready to hear that they have a problem that is affecting others. However, the longer a diagnosis of hearing loss is delayed, the more difficult it is to treat and the worse the potential side effects can be. When you talk to your loved one about their hearing loss, follow the tips below to ensure it goes as smoothly as possible:
Chose the Right Time & Place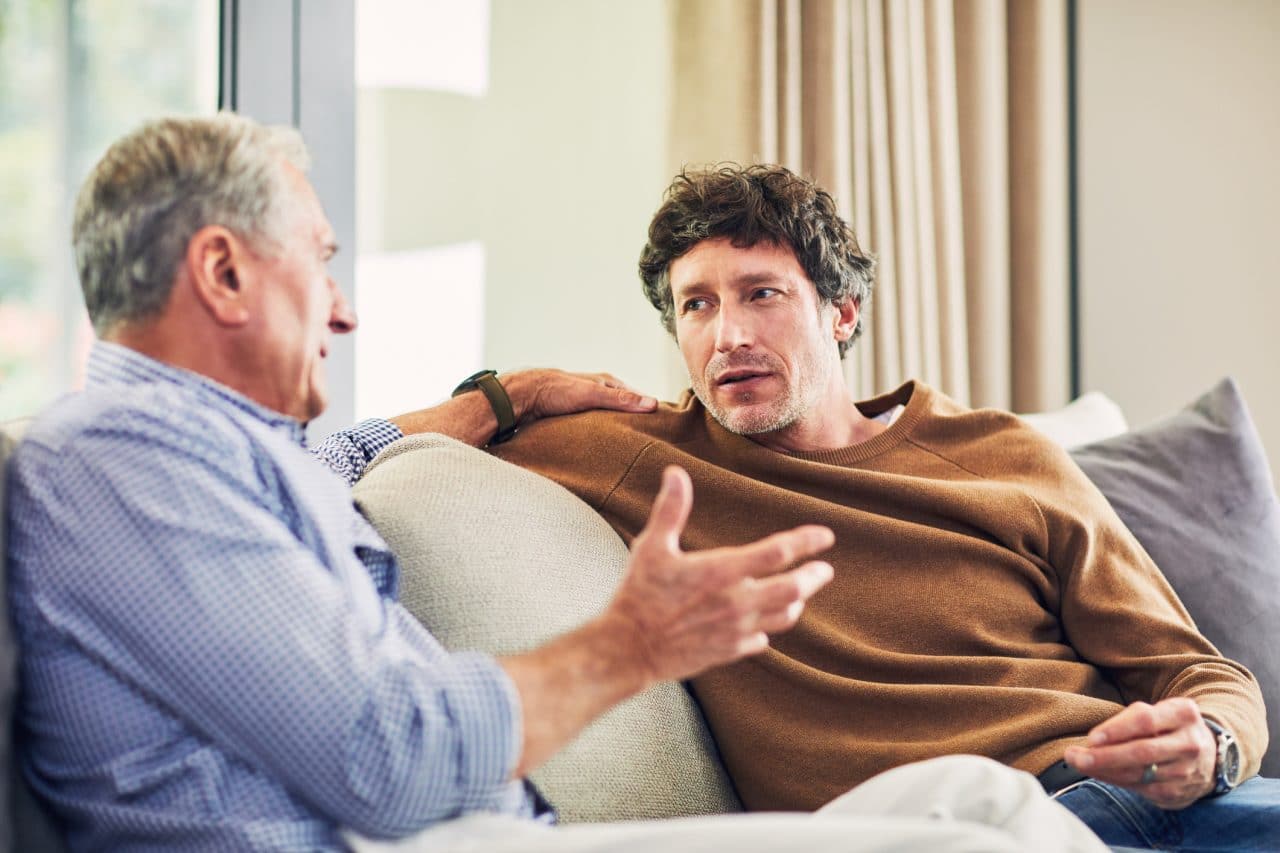 While it might be tempting to bring up your loved one's hearing loss in the moment it is posing a problem, like at the dinner table when they've asked someone to repeat themselves several times in a row, this is rarely a good move. Being called out in public makes people defensive. Instead, ask your loved one if you can have a one-on-one conversation somewhere comfortable and quiet. Giving them a head's up will also give them time to prepare to listen to what you have to say.
Come from a Place of Love
It is essential to come from a place of love rather than a place of frustration. If you have an accusing tone or you list the ways you're fed up with dealing with their hearing loss, they will feel like you don't support them or understand their struggle. While you can bring up how their hearing loss impacts their relationships with others, make sure you do so in a way that shows concern for them and their wellbeing, not yours.
Assume They Know They Have It
Even if your loved one won't admit out loud that they have hearing loss, they certainly know they cannot hear and communicate as well as they once could. In fact, this is probably something that makes them feel embarrassed. Scolding someone or assuming you have to tell them what's going on in their own body is patronizing and does not come across as loving or empathetic.
Offer Support
Above all, let your loved one know that they are not alone. Offer to attend visits to the audiologist's office with them, and be engaged during the appointments. For more information or tips about communicating with your loved one with hearing loss, call Blue Ridge ENT today.
Learn More About Hearing Health